In The Autumn of Our Days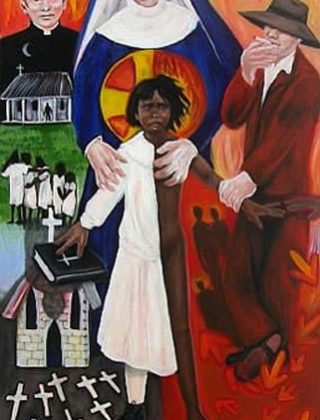 Eucharist at the Residential Aged Care Home
Each month they totter in
on walker, stick or brave old legs,
eyes expectant, often with some simple latest news
to tell: a friend who's sick, a daughter's visit.
Trembling voices join in singing, memory awakened,
repeat the so familiar words with great devotion.
Reverently, hands receive the sacrament.
Then, one month, John no longer ventures in.
Dot, in usual bright blue blouse, is missing.
'Where's John today?' 'He died last week.'
'And dear old Dot, where's she?'
'She's been gone three weeks.'
No. Gone from this fragile life,
and no one thought to let me know?
These present voices flat, betraying nothing
of the fondness they must surely feel,
the shock that they evoke in me.
Does faith, the intimacy we share
as priest and loved one, remain unknown
to family, my role to them mean nothing?