MOW Conference Canberra 2012
|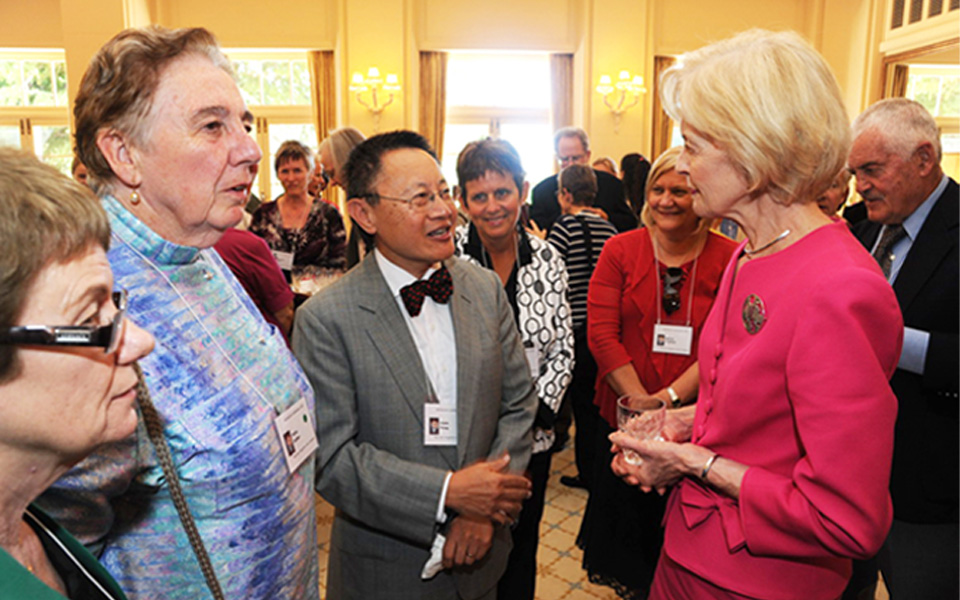 AND YOUR DAUGHTERS SHALL PROPHESY … 20 YEARS OF WOMEN PRIESTS IN AUSTRALIA 
University House, Australian National University Canberra
20-23 November 2012
The conference convenor was the Rev'd Vicky Cullen
Keynote speakers in 2012
Dr Janet Scarfe
Historian and research associate, Monash University
MOWatch National President 1989-95
Dr Heather Thomson
Associate Head, School of Theology
Charles Sturt University
Rev'd Dr Sarah Bachelard
Theologian and Ethicist
Leader, Benedictus Contemplative Church
The Rt Rev'd Kay Goldsworthy
Assistant Bishop of Perth
"One of the 92 in '92"
A new Committee was elected at the MOW Australia National Conference and AGM in Canberra. Thank you to retiring committee members, especially our retiring President Susan Sandford, Vice President Lesley McLean and Secretary Rachel Toal. Sue Henry-Edwards will continue in ex officio membership as Sydney MOW Convenor, while Judy Little continues as a general committee member and our long-serving treasurer Kathleen Toal continues in that role as well.
At the conclusion of the conference President, Susan Sandford, presented the sheet with the theses which had been taken to Lambeth to the Museum of ? History.
The conference participants were guests of the Governor-General pictured here at Government House is the convenor Vicky Cullen left.