Prayers at AGM 2020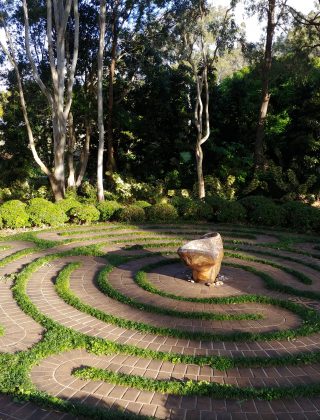 PSALM 124      A PILGRIM PSALM
DELIVERANCE AND DESTRUCTION: WILL WE WEATHER THE STORM?
For steadiness when faced with fury; and for the transformation of all the powers
If you had not been our strength and our wisdom
when destructive powers rose up and barred our path,
if you had not been committed to our good,
like monsters they would have swallowed us alive.
Pause
Their anger was kindled against us,
like the sweep of the forest fire.
Their fury bore down upon us,
like the raging torrent in flood,
the waters of chaos that know no limits,
trespassers that are hard to forgive.
Praise the God who is for us and for all that is being created
Thanks be to you, our deliverer,
you have not given us over as prey to their teeth.
We escaped like a bird from the snare of the fowler:
The frame snapped and we have flown free.
Pause
In the joy of deliverance we praise you , O God.
Our hearts expand in a new generosity:
we embody the love with which you create.
Pause
Even the powers you do not destroy:
You redeem all our failures to live,
You are strong to bring good out of evil.
Praise the God who is for us and for all that is being created
Silence
In the dangers and risks of the pilgrim way you are with us, our companion God. Strengthen is to face the perils of the storm and hunter who would overwhelm us and show us again that your creative love is stronger than anything else in the universe.
Saturday
Companion, Lover, open my heart,
and  I shall embrace you, my beloved.
Grandfather, Grandmother, open my mind,
and I shall discern you, my wise one.
The One That Shall Be, open my imagination,
and I shall dream you, my future.
Yeshua, born of Miriam, open my flesh,
and I shall embody you, my brother.
Great Spirit, open my whole being,
and I shall dance your life this day.
Out of the Silence … Into the Silence by Jim Cotter. Cairns Publications, Harlech, 2006.  Used with permission.