Vale – Bishop Barbara Darling (2015)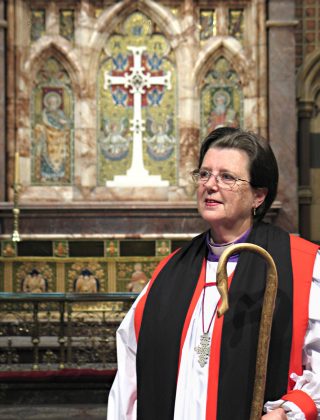 MOW Australia join the Australian Bishops, Clergy and Laity in mourning the death of the Rt Rev'd Barbara Brinsley Darling on Sunday, 15th February 2015.
The funeral service took place at St Paul's Cathedral on Sunday 22 February 2015. She was among the first women to be made deacon in the Anglican Church of Australia on 9 February 1986, and was ordained to the priesthood in 1992. She became the first female bishop in the Anglican Diocese of Melbourne.
The transcripts of the tributes made to Bishop Barbara Darling during the funeral service, including the sermon preached by Bishop Kay Goldsworthy, Bishop-elect of Gippsland and The Most Revd. Glenn Davies, Archbishop of Sydney are available on the Anglican Diocese of Melbourne website: