WOMEN POETS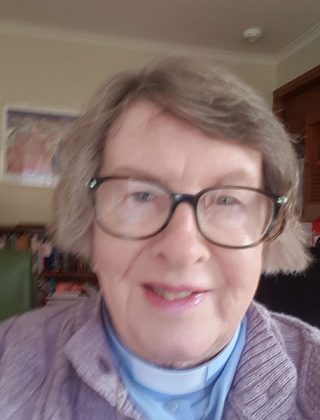 I began writing poetry in about 1989 and have enjoyed writing and reading it ever since. I read regularly at Friendly Street Poets and belong to several poetry workshopping groups.
Since my Ordination 10 years ago – a big change at an older ageof career and vocation from language teaching – my poetry tends sometimes to be on spiritual subjects, but it's important to me to be involved with a diversity of groups.
I find writing a meditative process and helpful for the distillation of thoughts.
As a mother of two and grandmother of six I am now semi-retired. I'm chaplain to Mothers Union in the Diocese of Adelaide and enjoy assisting in the Parish of St Aidan's Payneham and St Paul's Montacute and to people in Aged Care.