Alison McAllister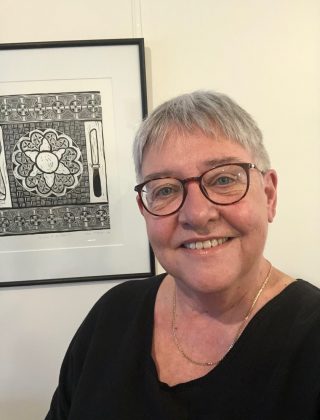 Alison McAllister
Alison worships at St Mary Magdalene's Anglican Church, which is located in the centre of Adelaide. It's a little building tucked away on one of Adelaide's side streets. When people come into the church they are amazed and delighted at the beauty of the interior with its stained glass, wooden ceiling, especially when it is lit up by the warm rays of the sun pouring through the windows.
Alison loves to sing, particularly the music that comes from the church's ancient tradition of chant. These two recordings were made in St Mary Magdalene's church and show off the wonderful acoustic.
The first recording is of the Magnificat, preceded by an antiphon celebrating the Assumption of the Virgin Mary.
Today the Virgin Mary ascended into heaven; Rejoice, because she reigns with Christ for ever.
The second recording is of a piece composed by Hildegard of Bingen, Ignee Spiritus. This piece was sung for the feast of Pentecost.
O fiery Spirit, praise to you,
who play on the tympanum and lyre.By you the human mind is set ablaze
the tabernacle of its soul contains its strength.Whence the will rises up
and gives savour to the soul
and its lamp is desire.With sweetest sound the intellect upon you calls,
a dwelling place prepares for you
with reason, which brings forth works of gold.

Author: Alison McAllister